Team Leaders
Patrick Dowell (
Founder, Lead Programmer

)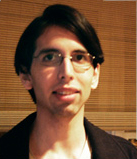 Phase Six
patrick@phasesix.net
Patrick graduated from Cornell University with a Bachelor of Science degree in computer science and a minor in mathematics. While at Cornell, he taught academic workshop classes in computer science and helped found a game design initiative that eventually evolved into a minor degree program (GDIAC). As part of his work on game design, he developed a sophisticated multi-user server for an online role- playing game.
In 2004, he was accepted into the prestigious Mathematics Ph.D. program at the University of Illinois at Urbana-Champaign, but it did not take him long to realize that academia wasn't for him; Patrick wanted to build things. After getting his feet wet working as a programmer for Tax Technologies Inc., he left to form a company called NetReason with a high-school friend. NetReason gave him the opportunity to help in the creation of a set of sophisticated Web development tools (the NetReason Core). These tools enable users to quickly and easy manipulate Web pages using XML-based technologies. In effect, the goal of the NetReason Core was to help users identify and extract meaning and semantic relationships from elements of Web pages that were not originally coded with the Semantic Web in mind.
After NetReason, Patrick founded Phase Six in order to focus on the development of exciting next generation Web applications. Patrick's impressive background in mathematics gives him an advanced grasp of even the most theoretical aspects of programming, but his real passion lies in applying that knowledge to creating functional and elegant solutions suited to the needs of businesses in all industries.
Jeremy Anderson (
Lead Front-End Developer & Graphic Designer

)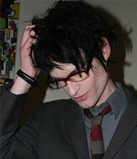 Phase Six
jeremy@phasesix.net
Jeremy Anderson is a founding partner of Object Adjective, a Web Design Consultancy based in San Francisco. He has over 11 years of experience in Web design and development and publishes the blog Repeat Penguin.
Jeremy's expertise in Web Standards, advanced CSS and Javascript, have been called upon many times to consult on projects large and small. Notable among these projects and the clients he has worked for are: Chronicle Books, Sidereel, Community School of Music and Arts, and The San Francisco Bar Association.
Jeremy is also an active member in the Microformats community, and a regular contributor and attendee to the weekly Microformats meetups in San Francisco. He is a strong advocate for Web Standards, Accessibility on the Web and the Open Source movement.
Jeremy holds a BFA in New Media and Interactive Arts from the Baskin Visual Arts Center at University of California, Santa Cruz.
Sam Applebaum (
Product Development and Marketing Director

)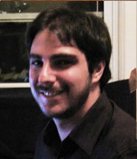 Phase Six
sam@phasesix.net
Sam studied writing and film at Sarah Lawrence College. He works as both a screenwriter and an Internet marketer, and has great passion for both disciplines. His screenplays have received numerous awards (top 5% of about seven thousand scripts in the Nicholl Fellowship quarterfinals, as well as a second-place finish in Hollywood Symposium) and glowing reviews from the top agencies (ICM, CAA, and UA). His script "Three Stories About Joan" has recently been optioned by Willis Bros. Films (Bruce Willis's production company).
In addition to breaking into the film industry, Sam also studied the finer points of Internet marketing while working as the Communications and Marketing Director for NetReason. He is thrilled that he has the opportunity to apply these skills to the creation of Web sites and applications while working for Phase Six. He approaches Web site development from the perspective of someone with both a keen knowledge of Web site marketing and the visual and narrative skills of a film artist. Whether working on a film or on a Web site, Sam always strives to create a beautiful and impactful experience for his audience.
Team Members
Dan Andreescu (Database Expert)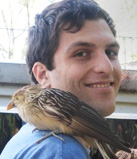 Phase Six
dan@phasesix.net
Dan graduated from Cornell University in 2004 with a Bachelor degree in computer science and a specialization in mathematics. While there, he published two articles on Code-project. He is an expert in the design, optimization, and implementation of relational databases, as well as in solution architecture using the Microsoft and J2EE platforms.
Before joining the Phase Six team, Dan worked for four years at the Tallan consulting firm. At Tallan, he was an integral part of major projects for a number of companies, including FedEx, Kinko's, Sovereign Bank, and The Walt Disney Internet Group. During this time, he also designed and constructed the Galaxy Zoo website (and infrastructure), which received 6 million hits on its first day. He has three years of experience with standards-compliant user interaction design and programming, ample familiarity with AJAX coding (using standard libraries such as AJAX.NET, YUI, and prototype), as well as 3 years of experience with project management methodologies.
Dan has a passion for system building and loves to put his mind to work creating large-scale databases and other ambitious programming structures. His experience gives him a knack for constructing applications from the ground up and the foresight to carry those applications smoothly through all phases of the development process.